Thermally Efficient
Our tiled conservatory roof will bring to your Cardiff home an excellent level of thermal efficiency. The roof boasts a low u-value of 0.15, making it virtually unbeatable on the market. Unlike competing systems, this roof does not add excessive quantities of thick insulation to overcome thermal bridging. Every layer and product element is implemented to not just suit the primary purpose but to be more insulated naturally and have no thermal conductivity elements. This means that your Cardiff home will stay warmer in the winter, with heat unable to escape. It could lead to your relying less on your central heating which could save the Cardiff homeowner money on energy bills.
Easy to Install
Our tiled conservatory roofs have been developed for easy installation in your Cardiff home. The lightweight roofing system is made using glass reinforced plastic, a lighter alternative to aluminium and timber. Unlike our competitors, who offer a replacement roof nearly double the weight of a traditional glass conservatory roof, ours can be easily installed by a member of our team.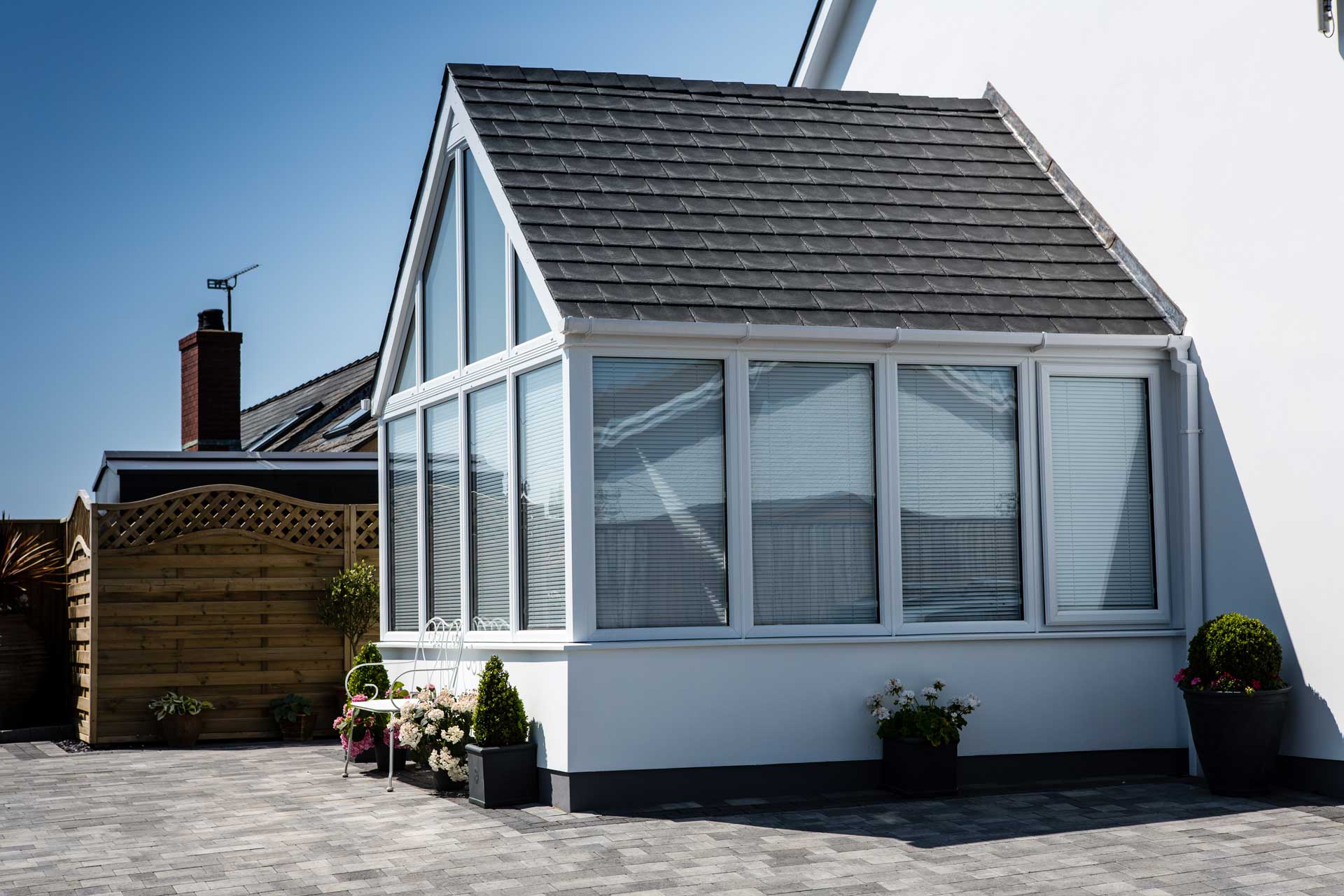 Suited to All Conservatories
Despite our range of conservatory roofs being a technically superior roofing system to conservatory roofs of old, aesthetics and flexibility have not been ignored. Our Cardiff customers can make the right choice for their homes with the option of tile or slate for their new roof, allowing them to complement the existing roof or home. Our conservatory roof can fit on a range of different conservatories, such as Gable End, P-Shaped, Victorian, Lean-To and Edwardian. The roof is so flexible it can even fit onto your existing conservatory, giving you a space you've always dreamt of. Cardiff customers can also choose whether to incorporate a velux or a rooflight into their design.