Our range of uPVC Doors includes:
Front Doors
One of our most popular front doors is the Composite Door, and our range has been named as the UK's most secure on the market. It is engineered to provide robust and reliable security to your home along with outstanding thermal performance, energy efficiency, and provide an excellent way to welcome people into your home. At BWM we offer the composite door with 23 different colours inside and out as well as in a variety of traditional and contemporary style options.
You may also want to welcome visitors into your home with a bit of charm, and that's what the installation of a stable door can provide. With all the benefits of a contemporary door, this 48mm solid timber core comes with the traditional stable door design features and exceeds building regulations for thermal efficiency.
Aluminium Bi-Fold Doors
BWM's range of aluminium bi-fold doors offer fantastic addition to enhance your home. This double glazing product truly merges the lines between the comfort of indoors and the views of outside. Made from a strong and durable material, aluminium allows for slimmer frames than uPVC, improving sightlines with the ability to support larger glass sections. Available in more than 200 dual colour options this high-performance product has high security locking to keep your home safe.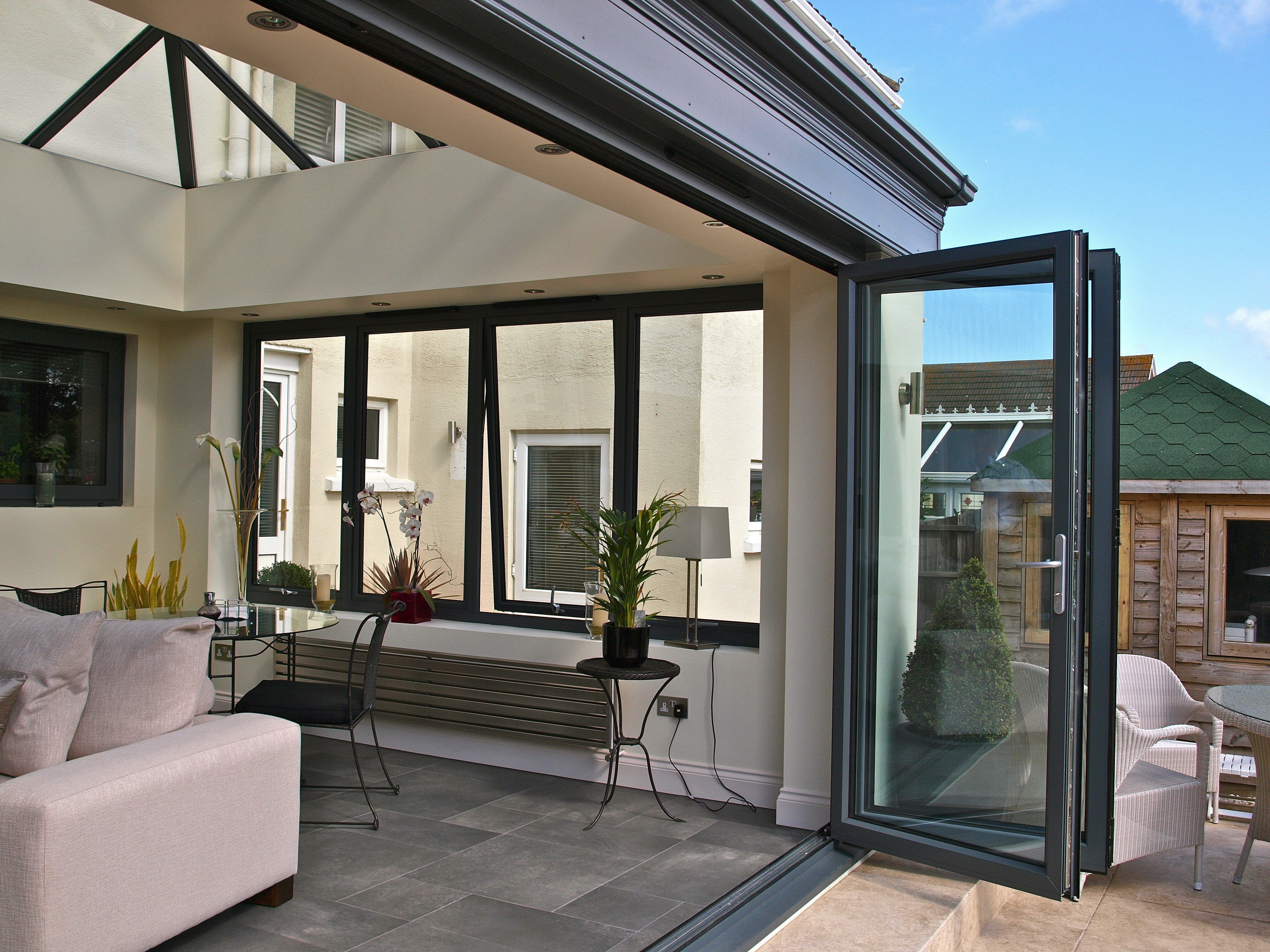 Patio Doors
Our double glazed patio doors come in two different varieties: uPVC Patio Doors and Aluminium Sliding Doors. uPVC patio doors are a popular feature in many homes in Cardiff and provide a perfect way to maximise natural light whilst giving you excellent views of the outdoors. The doors, which are available in 2, 3 or 4 pane options, open on easy-glide rollers and offer easy access to the garden. Because they slide, they also save space in your home.
Our Aluminium Sliding Doors are made from strong and durable material, allowing for slimmer frames than uPVC, which drastically improves sightlines with the ability to support larger glass sections. This type of double glazing incorporates a host of security features as well as advanced thermal barrier technology, giving your home a modern touch whilst saving you heat.
uPVC French Doors
The uPVC French Door is a popular feature in many homes with several different looks, colours and furnishes to choose from. This type of door comes with an extremely high level of  thermal efficiency, rated at A++, meaning you will start to save money on your energy bills. The door frames are strong and impact-resistant, making it hard for unwanted visitors to break into your property.