Thermally Efficient
The modern uPVC profile we use to make our French doors will offer an excellent level of thermal efficiency to your Cardiff home. The multi-chambered profile within the door breaks down warm air, trapping it inside your home. Along with the extra barrier our double glazing provides, your home will be at a more comfortable temperature year-round, even in the coldest winter months. The glazing we use within our doors is so efficient, it has received an energy rating of A++ for thermal efficiency. This means you can start to rely less on your central heating, which will reduce your energy bills and your home's carbon footprint.
The optional double or triple glazing can also protect your Cardiff home from outside noises. The extra glass barrier provides sound insulation so you won't have to worry about somebody outside disturbing the peaceful ambience of your home.
Low-Maintenance
The beauty of using a uPVC for our French doors is the little maintenance they require to keep the good-as-new look. Unlike the timber and steel French doors of old, our doors won't rot, warp, twist, flake, bow or crack. When faced with the Cardiff elements,  these doors will stand strong to the challenge, requiring just the occasional wipe with a damp cloth to keep their good-as-new look.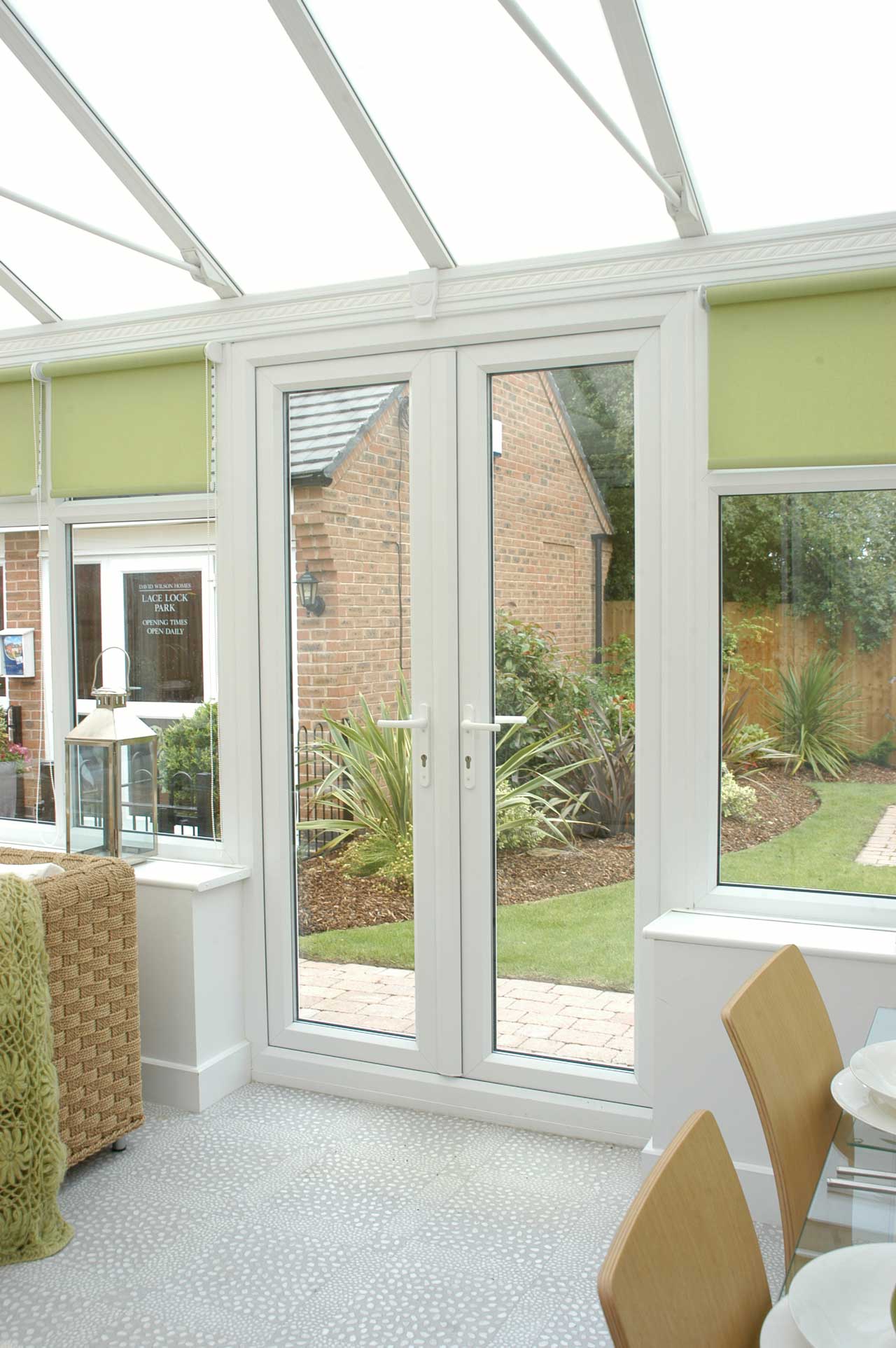 Weatherproof
Cold draughts and water ingress will be problems of the past once you install our French doors in your Cardiff home. The doors are fitted with PCE concealed gaskets which provide a superior seal for improved weathering protection. This means you will not only enjoy a more comfortable temperature within your home but you won't have to worry about the overall quality of your property being at risk with our French doors.
Customizable to Fit Your Home
Our Cardiff customers are put in the driving seat when it comes to picking the ideal French door for their home. Our doors can be opened inward or outward so you can utilise the space within your home for your own means. The doors are available in a choice of two frames. Option one is the traditional and slimline Bevelled frame. Option two is the sleek, contemporary and curved Ovolo frame.
With a variety of hardware options, this door comes in several different colours. This means you can match the door to fit in with the existing decor of your Cardiff home.