The Go-To Choice
uPVC Casement Windows are one of the most popular in homes across Pontypridd and South Wales. The window suits all types of property and is known for its simple and functional design. We use the Eurocell casement window profile when manufacturing our windows, giving our customers the very best. As we manufacture the windows ourselves, customers can choose to have their casement window with a top-hung opening or side-opening, allowing homeowners to fit in a product with the space they have. Security, thermal efficiency, convenience and weatherproof are just some of the benefits our casement windows will bring to your Pontypridd home.
Adding Security to Your Home
Our casement windows have been designed to stand strong against modern burglary techniques. The windows are internally beaded, so the glazing cannot be removed from the outside. The Pontypridd homeowner can enhance the security of their home with some of the most advanced security on the market, with shoot bolts, locking handles, heavy-duty security hinges and hinge guards available for your new casement window. These windows are so secure, they have been awarded the Secure by Design accreditation, giving you the homeowner peace of mind that your home will be safe from intruders.
Keeping Your Pontypridd Home Warm
Our casement windows will help to keep your Pontypridd home warm during the winter and cool during the summer. The profile of our casement windows features a multi-chambered cross section that prevents heat loss from your home. Unlike steel window frames will not get hot and will keep the heat inside your home. The pane of glass in the window itself will trap heat within your Pontypridd home. These windows hold an energy rating of at least A+, something that can be improved further through optional triple glazing. Through our casement windows, your home will be heated by the sun, with the heat staying inside for longer, reducing your reliance on central heating. You may find over time that not only do your energy bills drop, but your carbon footprint will too.
Weatherproof
As we manufacture our casement windows in-house, you're guaranteed a product that won't compromise the comfort of your Pontypridd home. The premium-quality materials we use in our casement windows have been designed to stand the test of the poor South Wales weather, so you won't have to worry about a draught or cold breeze getting into your home. You will, however, benefit from the gorgeous Welsh sun, which will flow through the large glazing area of your casement window and heat your home naturally. The opening qualities of our casement windows or the optional vents that can be installed in the frame of the window mean you can be in control over how warm your home is.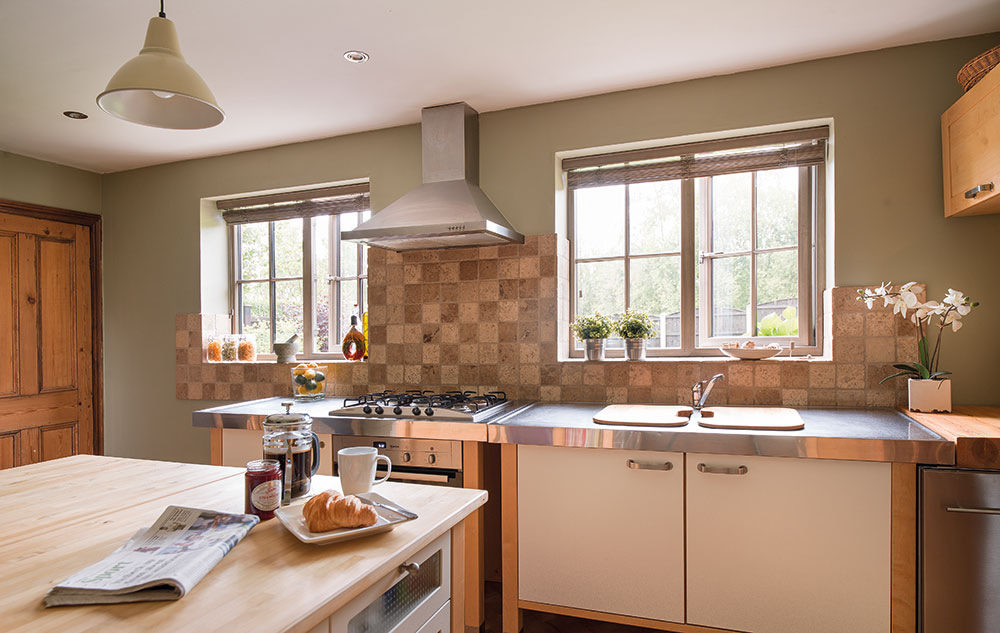 Low Maintenance
When you purchase a new casement window, the last thing you as the Pontypridd homeowner wants to do is spend their whole time maintaining it. One of the principal benefits of our uPVC profile is that they require no maintenance. Unlike casement windows of old, our windows won't bow, warp, crack or twist out of shape, requiring just the occasional wipe with a damp cloth to maintain the good-as-new look.
Customisable to Your Tastes
Our Pontypridd customers can shape their new casement window to fit in with the existing style of their home. From clean-cut chamfered beading to a more decorative sculpted ovolo finish or internal or external Georgian bars, you can make a fit right for you. With colours and finishes available, you can get the product that best reflects your tastes. As we manufacture our windows in our on-site factory, we can customise the window to your standards.