Opening Your Way
The sophisticated tilt and turn window is becoming more popular in homes across Pontypridd and south Wales. We use the Eurocell tilt & turn window profile when manufacturing our tilt and turn windows, giving our customers the very best. As we manufacture the windows ourselves, customers can be sure of receiving a quality product for their home. The tilt and turn window combines the benefits of a large area of glass with ease of cleaning, as well as letting you ventilate your home as much or as little as you want. The tilt and turn mechanism lets you open the window inwards from the top for effective ventilation or from the side for safe cleaning within your home. The tilt and turn window is ideal for Pontypridd homes with little space or customers who live in flats or accommodation blocks.
Securing Your Property
When you purchase any new tilt and turn window for your Pontypridd home, you want to be sure that it adds to the security of your home. We've designed our tilt and turn windows using modern materials and engineering methods to counter against modern-day burglary techniques. Our tilt and turn windows are internally beaded, so the glazing within the window cannot be removed from the outside. The window can be secured even further with some of the most advanced security hardware on the market, with shoot bolts, locking handles, heavy-duty security hinges and hinge guards available for your windows.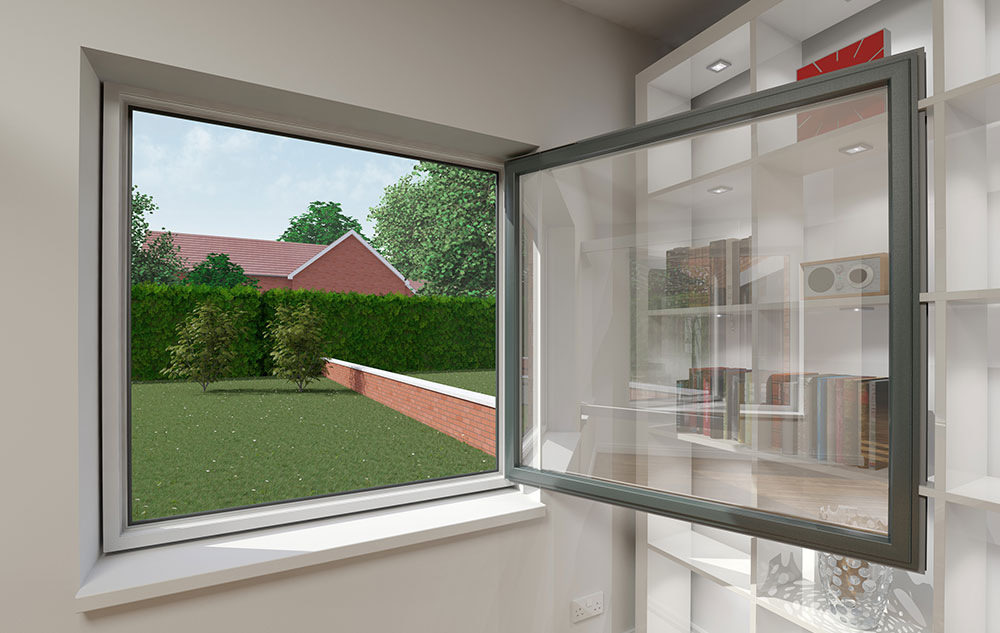 Protection Against the Elements
Thanks to the expert installation of our tilt and turn windows, your Pontypridd home won't be blighted by the elements. The premium-quality materials we use within our tilt and turn windows have been designed to stand the test of the poorer Welsh weather. You won't have to worry about a draught or a cold breeze getting into your property through them (unless you leave the window open). The beauty of the tilt and turn window is you'll also benefit from the south Wales sun. The large glazing area on our windows will let in the nicer light, so your home will stay warmer naturally. The opening qualities of the window or optional vents mean that you can be in control over how warm your house is.
Energy Efficient
Our tilt and turn window profile features a multi-chambered cross-section that helps to prevent heat loss and enhance the thermal efficiency of your home. Unlike steel window frames, our uPVC frames will keep the heat within your property and will not get hot. The glass pane itself will act as a barrier for heat escaping from your Pontypridd property, so you can start to lower your reliance on central heating, which will reduce your energy bills. The energy efficiency of these windows is so good that they have been given a rating of at least A+, something that can be improved further if you choose a triple glazed window. Not only will you be saving yourself money through the purchase of these windows, but you'll be reducing your home's carbon footprint, which will help to create a cleaner environment for everyone.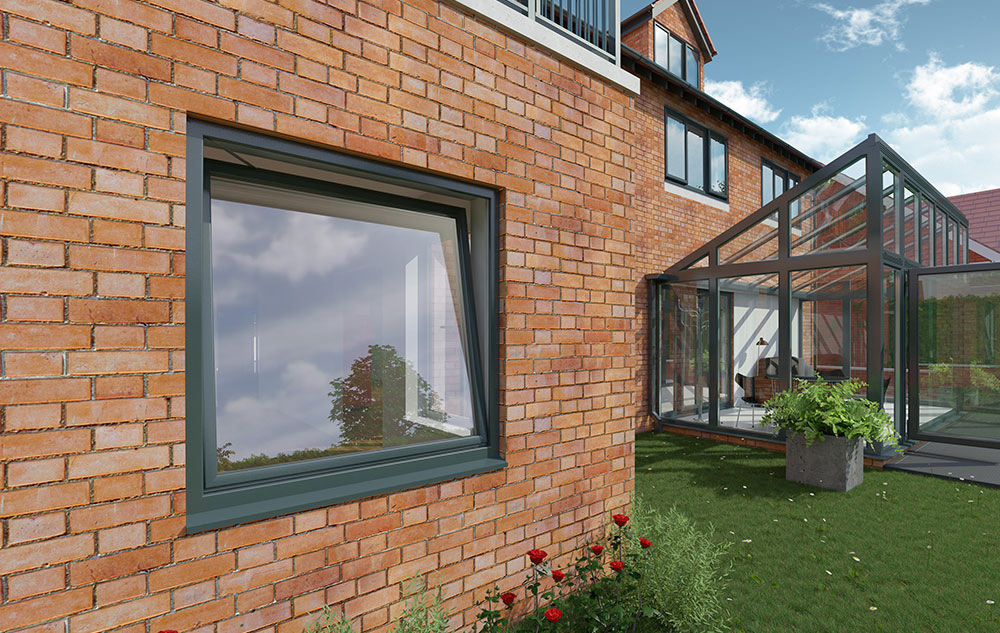 Low Maintenance
When purchasing a new tilt and turn window, the last thing the Pontypridd homeowner wants to do is spend all their time cleaning it. One principal benefit of our uPVC profile is that it requires no maintenance. Unlike traditional timber windows, our product won't bow, warp, crack or twist out of shape. All they require is the occasional wipe with a damp cloth, so you can spend more time doing the things you can enjoy.
Customisable
Our Pontypridd customers can style their new tilt and turn window to fit in with the existing style of their home. With a variety of colours and finishes available, you can get the product that best reflects your tastes. As we manufacture our windows in our on-site factory, we not only create the product to the highest of standards, but can customise the window to your standards.