Thermally Efficient
Our sash windows will bring a high-level of thermal efficiency to your Cardiff home. The profile used in the window has been made to withstand cold weather, so your home can remain naturally warm during the winter weather. Equally, the Cardiff sunlight can provide your home with some added heat. Unlike timber windows of old, our sash windows will not let the heat escape from your property. This will keep your home warmer for longer, reducing your reliance on your central heating, which will reduce your energy bills. Our sash window could also reduce your carbon footprint, having a positive effect on the environment.
Weatherproof
Our sash windows have been manufactured to stand strong against the changeable Cardiff weather. The high-impact modifier used within the uPVC profile means that your window can withstand any cold weather it is faced with. The pile seal detail on the sash edges and outer frame increases your home's protection against weathering. This means that the only cold weather, wind or rain that enters your home will be because you left the window open.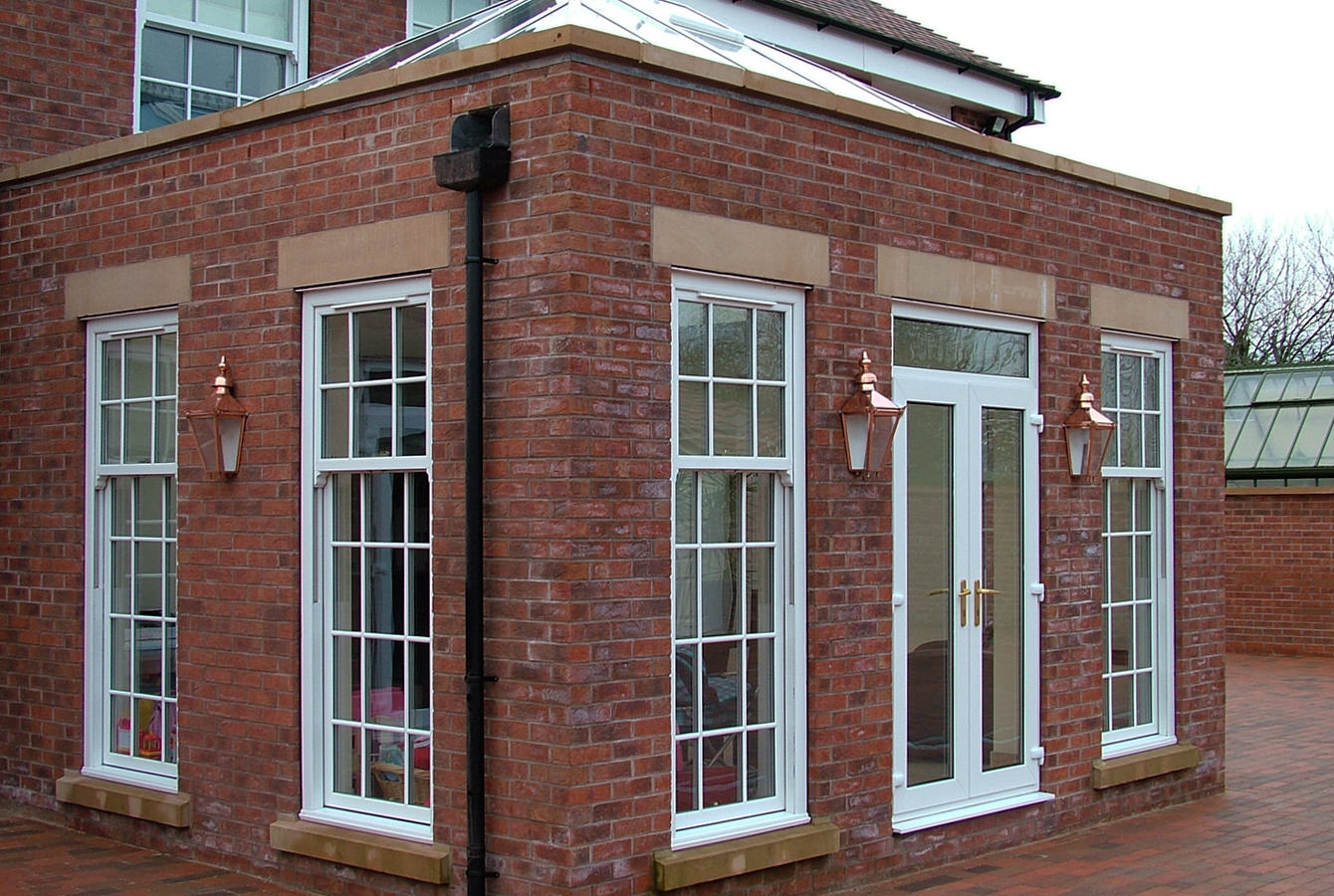 Low-Maintenance
When purchasing a new sash window, the last thing the Cardiff homeowner wants to do is spend their time cleaning it. One of the principal benefits of our uPVC profile is they require no maintenance. Unlike traditional timber windows, our casement windows won't bow, warp, crack or twist out of shape. All they require is the occasional wipe with a damp cloth, with inward tilting panes allowing for easy cleaning, so you can spend more time doing the things you enjoy.
Designed to Fit Your Home
When purchasing a new sash window, you want it to fit in perfectly with the aesthetics of your Cardiff home. That's why we allow our customers to customise their sash window to reflect their tastes. Our customers can choose from Georgian bars and decorative horns to give their window a truly period look. White, chrome or brass hardware, as well as a range of colours, woodgrain and metallic foil finishes let you match your windows to the style and age of your property. We even allow customers to choose from an equal sightline for the top and bottom sashes or tilting sashes.